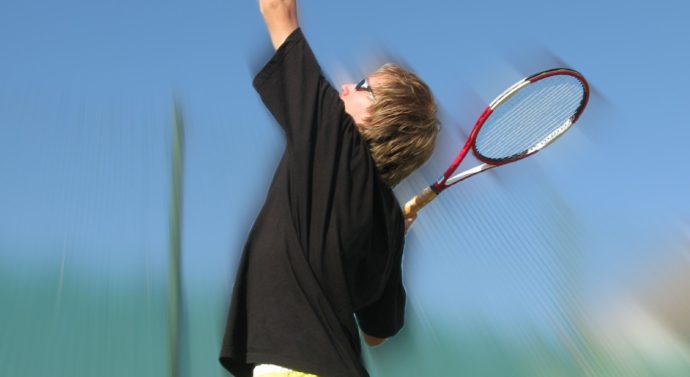 "Average" HS players are making college teams
Recent News
,
Comments Off
170
There are 16,000+ spots available on collegiate teams each year.
Many roster spots go unfilled every season.
Players with low NTRP and UTR ratings are playing on teams across the country.
Even schools that don't offer scholarships provide student-athletes with other tangible benefits.
As a high school coach, it's your responsibility to at least let your teens know how easy it is to play on a college team or in a TOC program.
Believe it or not, there are thousands of "average" tennis players—former high schoolers who never achieved a state ranking, much less a national ranking—playing on collegiate teams across the country.
Some collegiate players aren't even good enough to make a state championship high school team.
How are they able to get on college teams?
There are Loads of Opportunities
When you look at all of the participation at Division I, II, III, NAIA and Junior College schools, you'll learn that there are more than 16,000 available college team spots available across the country. Obviously, there aren't 16,000 highly ranked junior tennis players in the U.S. This means that thousands of "average" tennis players have the opportunity to play on a college tennis team—and that's only a fraction of the total play opportunities at colleges and universities when you add in club and Tennis on Campus programs.
College Coaches are Begging for Players
Some college teams have to forfeit two or three lines each match because they only have four or five players on their roster. Believe it or not, some college tennis scholarships go unused each year.
Coaches at large schools and top programs aren't desperate for players, but many schools have opportunities to get on a team.
What Benefits are Available?
Even if one of your players doesn't get a scholarship, there are still plenty of benefits to playing college tennis.
First, a player on a collegiate team gets to be part of a team, receives daily coaching, travels to matches, gets uniform clothing, gets meals on travel days and might go on overnight trips.
Additionally, non-scholarship athletes often receive access to free tutoring and medical care from a school's athletic training staff.
In some instances, a player might eventually receive an academic scholarship.
What is UTR?
Up until recently, coaches at top colleges and universities did not look at high school match results when evaluating players. They looked at USTA rankings, along with recommendations and references. College coaches didn't look at high school matches because there was in-match coaching, some matches were pro sets, some used no-ad scoring, some used third-set tiebreaks, etc.
Today, more and more college coaches are looking at UTR ratings (not rankings), which include a players USTA tournament and league matches, high school matches and UTR tournaments and Play Days.
If a high school coach claims his or her school's UTR teams (free) and enters each player's matches, the player now has a UTR rating. Coaches can assign this task to an assistant, a team manager, a team captain or a volunteer parent.
What about Club Tennis?
Even bigger than official tennis teams are campus club teams. Many are now playing under the banner of the Tennis on Campus program. More than 23,000 students are playing on TOC teams at 400 colleges and universities, which can qualify you to go to nationals. Many colleges and universities foot the bill for your travel to nationals.
Photo by sanja gjenero from FreeImages